Give your employees a voice and increase their engagement with our scalable, insightful, and actionable solution. Get started with Accendo's 360 Feedback tool today to collect feedback, benchmark results, and take action to create happier and more productive employees.
Sheu Quen is a seasoned writer with a passion for talent management in the HR industry. With 8 years of experience in the field, she's gained extensive knowledge in developing related content. Through her writing, she aims to share insights and best practices on how organisations can attract, retain, and develop their talent for sustainable growth.
Performance feedback is the lifeblood of any organisation. Performance feedback is often given during an appraisal, a yearly rite of passage that triggers dread and apprehension in even the most experienced, battle-hardened executives.
Yet, employees enjoy performance appraisals about as much as a visit to the dentist. At least the dentist gives them something for the pain! So, how do you properly assess an employee and give feedback on their performance? A 360-degree feedback tool can come in handy.
This article will cover all the basics of what a 360-degree feedback tool is and how to build your own 360 feedback approach with the right tool.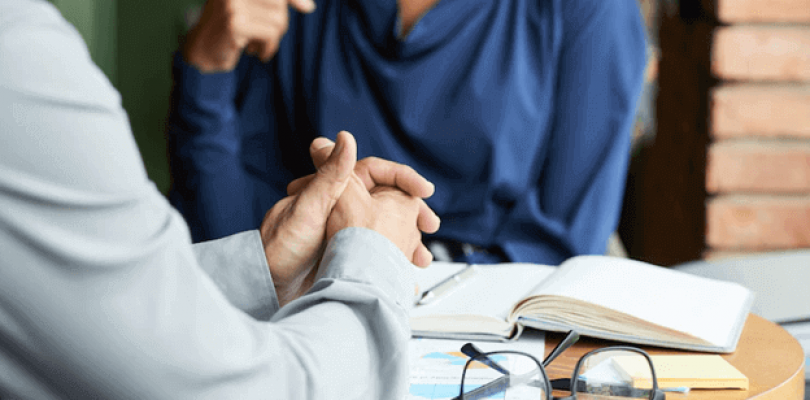 360 feedback is an anonymous review where employees can learn about their blind spots. Feedback is given to the employee from all angles on aspects that are attributed to that employee's behaviour to help improve their interactions, communication, and job performance.
Giving and receiving feedback is essential in employee development. With businesses growing rapidly, companies across different industries are using the 360 feedback tool more frequently to identify individual talents, gaps and strengths, as well as areas for improvement.
Why Do You Need 360 Feedback?
360 feedback is a very powerful tool to help employees develop and grow. 90% of Fortune 500 companies use 360 reviews with their employees. According to consultants Jack Zenger and Joseph Folkman, "There is one thing we have personally seen that profoundly and consistently changes lives – what is generally referred to as the 360-degree feedback process."
The process of completing 360 feedback provides managers with insight and understanding into the values and behaviours vital for team success. Seeing how the others are being evaluated allowed team members to formulate their own expectations around goals for performance and behaviours (Dominick et. al., 1997). 
Combining the feedback received with specific performance goals related to developmental areas can bring even greater changes in behaviour are expected (Dominick et. al., 1997). According to the Theory of Goal Setting and Task Performance by Locke and Latham, the introduction of a formal feedback system into a group can be highly motivating for employees.
Much has changed since the 360 feedback approach was first implemented in the 1950s by the Esso Research and Engineering Company.
360 Feedback: What Has Changed?
An article by Peter Cappelli and Anna Tavis in the Harvard Business Review explained that "the biggest limitation of annual reviews is a company's heavy emphasis on financial rewards, punishments, and the year-end structure, where employees are held accountable for past behaviour at the expense of improving current performance and grooming talent for the future, both of which are critical for the organisation's long-term survival."
Apart from that, huge technological changes over the past decade have both helped and hindered the 360 processes. On one hand, technology has allowed almost anyone to build and deploy a 360 review. The ease of deployment sometimes overshadows the quality of the tool and process. Are employees being trained and receiving feedback that provides balance and encourages appropriate behaviour or skill changes?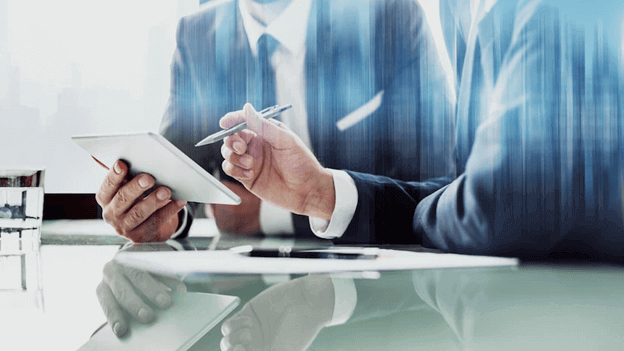 On the other hand, technology has:
Allowed geographically dispersed groups of employees to give feedback to each other

Provided the opportunity for virtual teams to give and receive feedback

Reduced the cost of deploying 360s

Eased the administrative process

Granted more anonymity to employees and faster time from deployment to debriefing
Overall, technology presents the ability for more employees to receive additional feedback and perspective. However, there is a major caveat to 360-degree feedback. Harriet Eldeson, an American Psychological Association contributor, warned that if a 360 review is not carefully executed and followed up on, it can do more harm than good.
360 Feedback: Best Practices
360 feedback can be a powerful tool for organisations when done right. However, as with any working system, a carefully designed 360 review will produce the most benefit. Providing a structure for employees enables them to know how much to say and when enough is enough. It also allows them to know what topics and work behaviours to cover.
There may not be a one-size-fits-all approach but organisations can benefit from knowing what the best practices are in order to create an effective 360 feedback approach. Careful planning will help organisations create an environment of learning and growth. Find out how to make it a huge success with these 7 highly effective 360 best practices.
Need help? Our 360 feedback tool can help you – here's how.
How to Get 360 Feedback Right with the Right Tool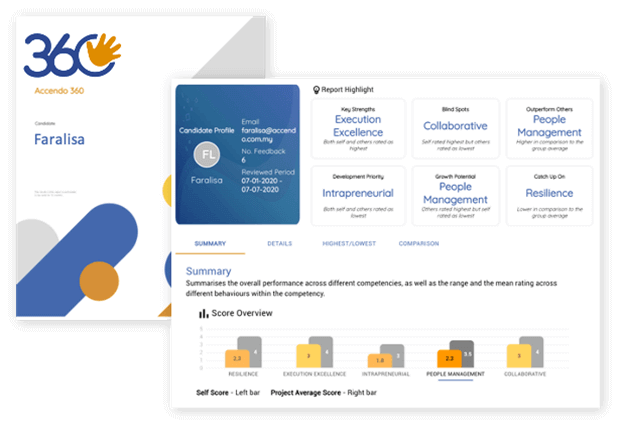 A 360 feedback tool aims to make feedback inclusive and affordable so that organisations can scale their 360 practice. Constructive feedback collected from multiple sources is essential for leaders to explore career development and take the business forward.
A scalable tool that gives in-depth insights about your people
A scalable 360 feedback tool can provide you with insights about your employees that drive development, productivity, and engagement. As a manager, you will be empowered with more actionable conversations based on trends and analysis from the 360 feedback data.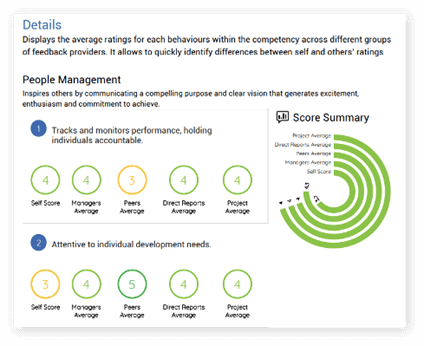 A powerful dashboard for real-time monitoring and group trends
As a manager, you can make quick talent decisions by viewing feedback data on simple yet impactful dashboards. This enables your leaders to drive change, monitor progress, and focus their efforts on improving employee performance.
Actionable development reports for employee career progression
369 feedback reports are used to visually present feedback and as starting points for discussions. Get all the data you need from across the employee lifecycle on a single platform.
This enables you to connect the dots and see how your employee development initiatives are impacting the business and helping to keep staff engaged and productive longer.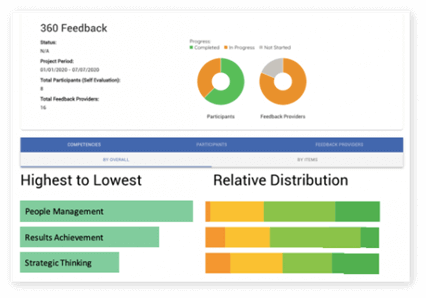 The heart of 360 feedback is to assist each employee to understand their strengths and gaps and to contribute insights in aspects of their work that need professional development. Now you can easily identify performance gaps and develop self-awareness with the right 360-degree feedback tool.