TalentPulse Features
Career Pathing
Empower your people with the visibility, access, and tools to build a career on their own terms so that they can push both themselves and your business forward. Put your employees in the driver's seat and design career growth journeys with our Career Pathing module.
Career pathing empowers employees to OWN their career development, managers to COACH employees and businesses to stay AGILE.
Increased career transparency and visibility of internal opportunities
Internal career growth becomes a possible and actionable task
Diversified possibilities of sideways and/or upwards career movements
Tailor-made winning career paths with insightful gap analysis and development plans
Enabled to drive more powerful coaching and career conversations
Direct insights into workforce intelligence to support talent planning and organization skill development
Measurable talent engagement and retention impact
Optimize ROI on talents by brokering and sweating development assets
Steady talent pipeline for effective, on-demand talent mobilization across the organization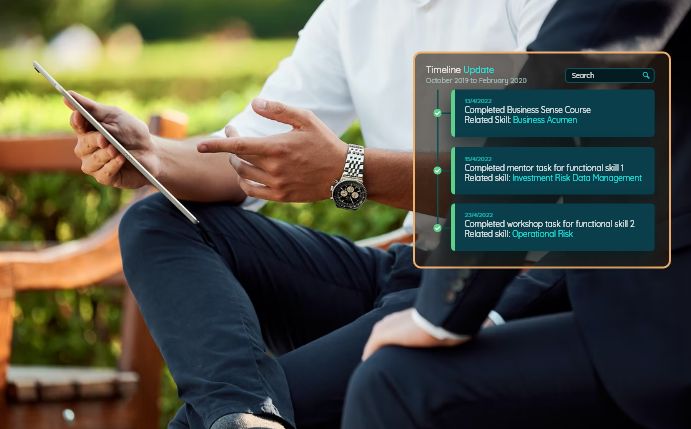 Understand your current strengths and weaknesses, as well as fit for various roles in a quick glance, and gauge where you stand today so that instead of looking outside of your organization, you can find your ideal next step within.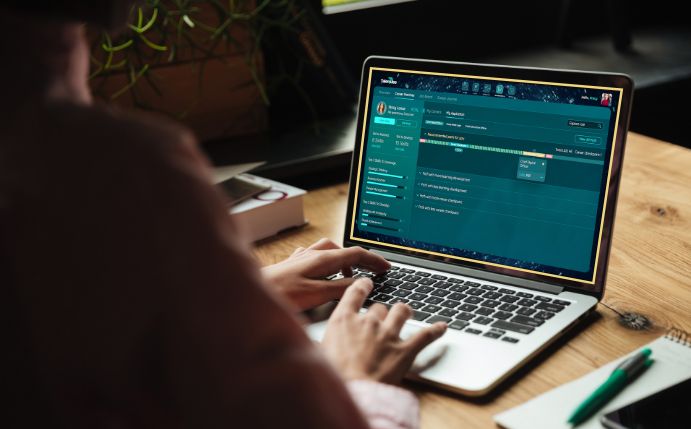 Gain Clarity on Role Expectations
Explore detailed competencies and skills required for each role and build your dream careers. View the incumbents of the role and connect with them while also understanding your suggested development areas.
Chart Your Career Roadmap
Explore multiple career paths based on your aspirations and discover the "Path of least resistance" that offers recommendations on the shortest route to your "dream destination".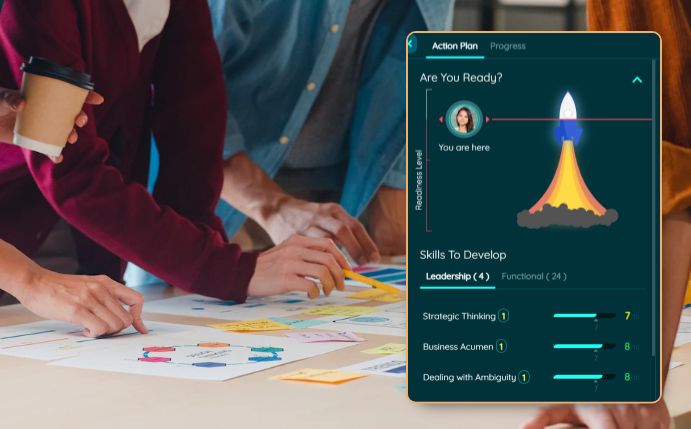 Drive a Personalized Development Plan
Each skill and competency is tied to relevant development programs linked to your learning platform for both digital classroom and virtual training. Easily track progress and view needle movement – any experience gained is always just a few clicks away.
See How It Works - Schedule A Demo