A 360-degree feedback program can be a powerful performance tool for companies when done right. Find out how to make it a huge success with these 7 highly-effective 360 best practices we've compiled for you.
Many of us were raised under the idea that we shouldn't care what other people think about us. Someone doesn't like your new haircut? Someone else doesn't think your new sweater looks great? That's fine, those opinions don't really matter. But what if your peer suggested a way for you to improve at your job that you hadn't realised? 
It can be helpful to get this kind of feedback from our peers at work. But to truly get the feedback you need to be successful at your job, one of the best routes to go with is 360-degree feedback.
Many organisations have long encountered the need to update or adapt their current review processes over the past few years. Traditional performance reviews are no longer as effective as they once were, with many employees and managers alike losing faith or sharing their distaste for the usual annual review.
However, one method of performance review that has been gaining popularity in recent years is 360 feedback. But what is it exactly, and how can your organisation benefit from implementing this process?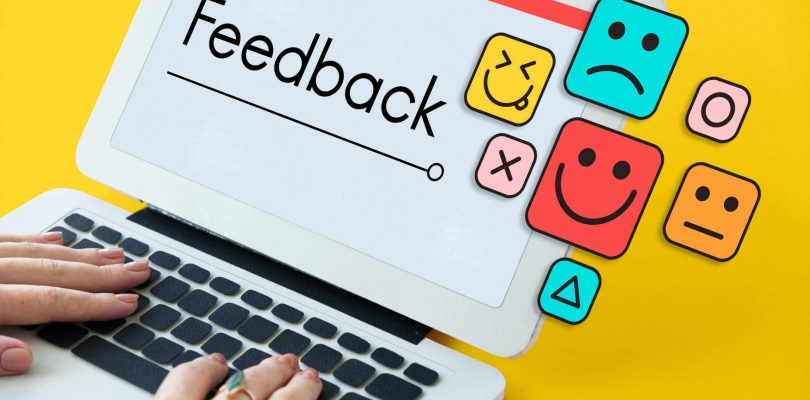 360 feedback is a feedback program that gives managers an overview of what employees are saying about an employee, and what that employee says about the others. This feedback is especially useful as it provides an extensive view of an employee's performance. The goal is to get feedback from various sources about job performance, areas of improvement, and how much additional coaching and training is required.
Best Practices for 360 Feedback
There is no one-size-fits-all approach when it comes to 360 but here are 7 best practices that companies can follow and benefit from.
1. Organise and Plan Accordingly
360-degree feedback systems can be time-consuming for all parties involved. Planning ahead can significantly reduce a company's time and money. Keep in mind the goals to achieve, including:
The number of times the employee should be evaluated

The length of the surveys or questionnaires

The type of software application used

The allocation of time and resources for the analysis and follow-up of results
A 360 feedback strategy will never work unless proper planning is in place ahead of time. When that is done, both managers and employees as well as the organisation, as a whole, can see the benefits and improved performance across the board.
2. Choose the Focus Areas for Evaluation
The purpose of 360 is to cultivate and leverage employee development, productivity, and performance. Avoid setting up metrics to address bonus pay structures, disciplinary actions, or employee dismissal strategies. Conducting a 360 survey for the wrong reasons will cause employees to feel disconnected and become wary of opening up.
If the organisation is focused on ensuring workplace diversity, then the questions will differ from those targeting operational efficiency. Know what to target to ensure that the results received will encourage the rest of the organisation to take the process seriously. Other types of feedback can be addressed later. 
3. Establish Trust and Credibility with Team Members
Communication is important as the first step of the process. Prior to launching the 360 feedback process, organisations should:
Clearly state the objectives to the employees being evaluated.

Communicate who will be facilitating the survey.

Communicate who will have reading rights.

Address any anonymity concerns that employees may have.
Clear communication will render greater participation within the teams. It will also allow employees to fully embrace the feedback process and be at ease when confiding in the overall process. This will create a positive feedback culture that benefits employees and the company as a whole.
4. Get Leadership and Management Involved
A 360 feedback process can be extensive, therefore it is important that the strategy is properly communicated to all parties involved. Once a plan is in place, get buy-in from the senior leadership team and the managers.
Lack of support and belief from the management and leadership teams can have a detrimental effect on the overall efficacy of the learning environment. Leadership should communicate the advantages of the process so that employees can gain trust and realise their efforts are helpful to the process and their personal development.
5. Ask the Right Questions and Focus on Development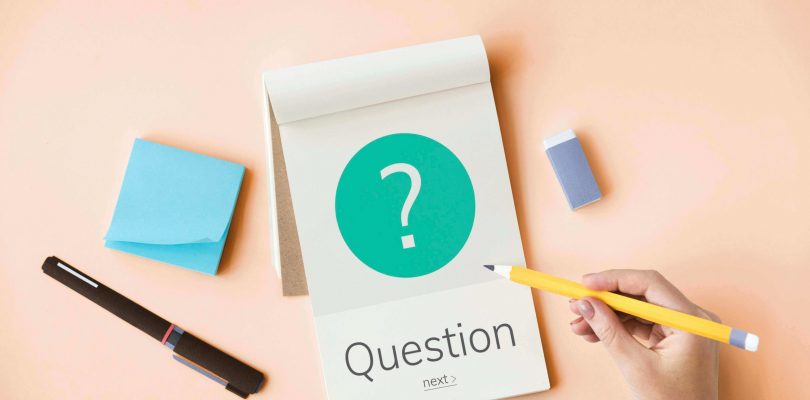 Prior to conducting the 360 feedback survey, determine the right tone and formulate the questions to ask employees. The question is, "How do the questions best translate to actionable goal-oriented insights?" As with any data collection, organisations need to get the right parameters if they want to get the right results. 
Start by looking at the focus areas and identifying which employees are going to be involved. The questions that are asked of senior management will drastically differ from those that are asked of the entry-level employees. Consider asking questions about:
Leadership skills

Communication skills

Creativity

Work ethics and attitude

Teamwork
This ensures that all employees are held accountable to one another as they share their input on each team member's performance. When the focus is on team development, communication across the department will improve and the team can continue working together to accomplish a common goal.
6. Maintain Consistency and Confidentiality
When collecting feedback on an employee's performance, consistency is key. Doing this on a regular basis ensures that everyone in the organisation knows what to expect and looks forward to it instead of having it sprung as an unwelcome surprise.
Regularly conducting these feedback programs can also help employees overcome their gaps and improve much more quickly. An effective 360 feedback survey is ideally carried out annually or bi-annually to help benchmark any progress, making it far more effective to track improvements. 
Another significant element of the 360-degree feedback is confidentiality. It is important that this is properly conveyed across all departments. No matter what an employee says about their peers or manager, it should not threaten their job. After all, everyone should feel comfortable opening up to the company and sharing their honest thoughts.
7. Follow Up on Goals and Discussion
The data collected from a 360 feedback survey is only helpful if it is strategically acted upon. It can provide a foundation to leverage personal development strengths and address the challenge areas. Follow up with goal-oriented actions that go beyond the data to sustain and maintain development.
It is also helpful for managers to meet with their direct reports and go through the feedback collected, discuss what is working and where they excel, and focus on the areas that may need some work. While it is difficult to receive feedback on areas that need improvement, being self-reflective is what makes this feedback 360-degrees.
Getting 360-Degree Feedback Right
People say that insanity is doing the same thing repeatedly but expecting different results. But people have also said that variety is the spice of life. And there is a reason for both.
When deploying a 360-degree feedback program, it is a good idea to shake things up, test out different approaches, and identify elements to make the feedback process more efficient. Making changes and improvements along the way helps companies to make marginal gains.
Having said that, a well-crafted 360 process has the potential to become the most powerful tool that organisations have access to. And it will continue to get better over time as organisations learn what works, what doesn't, and continue to make improvements.
There is no better time than it is now for organisations to put in the work and take advantage of the 360 feedback process and stay ahead in the game of talent retention and management.