Accendo, a HR Tech start-up from MDEC's GAIN program adds value through its SAP partnership and availability of its application on SAP App Center.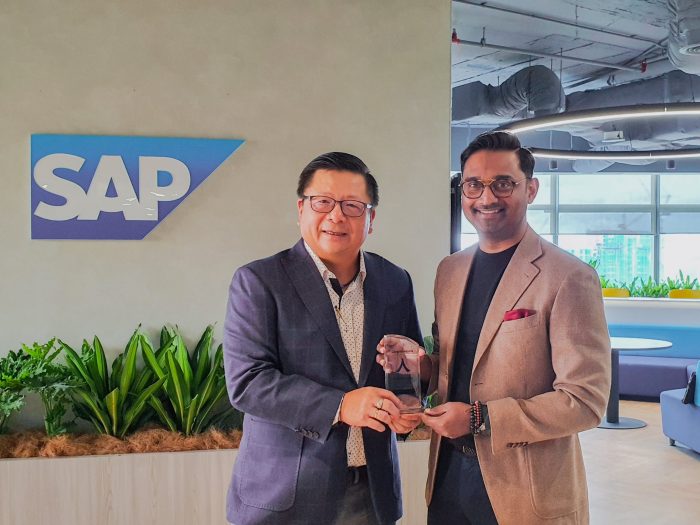 Press release: Kuala Lumpur, Dec 8, 2020: Accendo Technologies, a leading provider of AI-based talent matching and career pathing solutions, announces that it is partnering with SAP® to provide value added talent management solutions for customers around the globe. Accendo was recently inducted into MDEC's GAIN program as a promising new start-up in the HR tech space and has steadily grown its presence across Southeast Asia.
Accendo's TalentPulse application is available for purchase on SAP App Center, the digital marketplace for SAP partner offerings. Accendo's cloud-based solutions enable organizations to build an agile and future-ready workforce. The TalentPulse solution includes strong capabilities around measuring talent, matching talent with job roles and gigs and enabling career pathing for employees. The solution integrates with SAP SuccessFactors solutions, providing a streamlined experience for users.
Accendo's SAP partnership marks the beginning of a promising journey, showing the company's commitment to making work better for organizations and employees in today's highly disruptive and fast-changing work environment. Through this SAP partnership, Accendo aims to address critical client needs for meeting the needs of an agile and future-ready workforce.
Speaking about the new partnership, KC Hong, MD SAP Malaysia commented, "We are pleased to welcome Accendo as an SAP partner. Accendo's solution addresses some of the largest talent challenges that organizations around the world are facing today. We are confident that Accendo solutions, as integrated with SAP SuccessFactors solutions, can help customers meet these challenges with tools, data and workflows they need to succeed."
Sharma Lachu CEO & Founder, Accendo Technologies, added "If you want to go fast, go alone, but if you want to go far, go together. I've always aligned with this sentiment. When two brands that are looking to redefine how we can make work great for everyone come together, great things can happen. We were drawn to SAP for their energy in wanting partnerships to work. We are looking forward to building better and deeper synergies for the long haul."
At SAP App Center, businesses can discover approximately 1,600 innovative partner solutions that integrate with and extend SAP solutions. There, customers can find the SAP-validated partner apps they need to grow their business. And for each purchase made on SAP App Center, SAP will plant a tree. Find, try, and buy SAP partner solutions digitally at www.sapappcenter.com.
Accendo is a member of the GAIN programme, facilitated by the Malaysia Digital Economy Corporation (MDEC) to catalyse the expansion of Malaysian tech companies to soar on the global stage. The Vice President of MDEC's Global Growth Acceleration Division, Gopi Ganesalingam, commended Accendo for being an exemplary homegrown tech company that is empowering organizations to make sound hiring decisions by aggregating data and drawing talent insights through analytical tools.
MDEC believes Accendo will be a valuable partner as their digital offerings are much needed in today's disruptive business environment. Such revolutionary local innovations with global demand are aptly positioning Malaysia as the heart of digital ASEAN," added Gopi.
Accendo helps organizations revolutionize how to attract, assess, align, develop and retain top talent, both inside and outside the company. The company's cloud platform enables organizations to run entire talent journeys that includes conducting assessments, obtaining meaningful insights for strategic decision support, and crafting learning journeys and career paths for individual employees. Accendo is reimagining how talent assessments are used through an impactful combination of data science, intelligent analytics, process efficiency and user experience. Headquartered in Kuala Lumpur, Malaysia, the company services leading corporates across a wide cross-section of industries, with needs for succession planning, graduate hiring programs, hipo identification, promotions, recruitment and talent optimization.
Find TalentPulse on the SAP App Center.
About Malaysia Digital Economy Corporation (MDEC)
Malaysia Digital Economy Corporation (MDEC) is a government agency under the purview of the Ministry of Communications and Multimedia Malaysia entrusted to lead Malaysia's digital Economy forward. Incorporated in 1996 to oversee the development of the MSC Malaysia initiative, MDEC's primary mandate today is to accelerate the growth of digitally-skilled Malaysians, digitally-powered businesses and digital investments in Malaysia. MDEC is focused on creating inclusive, high-quality growth through the nationwide digitalisation initiatives that are in line with the Government's Shared Prosperity Vision 2030 and firmly establishing Malaysia as the Heart of Digital ASEAN.
#LetsBuildTogether #DigitalMalaysiaForward #SayaDigital
Any statements in this release that are not historical facts are forward-looking statements as defined in the U.S. Private Securities Litigation Reform Act of 1995. All forward-looking statements are subject to various risks and uncertainties described in SAP's filings with the U.S. Securities and Exchange Commission ("SEC"), including its most recent annual report on Form 20-F, that could cause actual results to differ materially from expectations. SAP cautions readers not to place undue reliance on these forward-looking statements which SAP has no obligation to update and which speak only as of their dates.
SAP and other SAP products and services mentioned herein as well as their respective logos are trademarks or registered trademarks of SAP SE in Germany and other countries. Please see https://www.sap.com/copyright for additional trademark information and notices. All other product and service names mentioned are the trademarks of their respective companies.
Media enquiries
Please email Nicole Yean at [email protected]