Accendo Technologies has secured funds to service the rising demand for its talent intelligence platform 
Press release: Kuala Lumpur, January 17, 2023: Accendo Technologies, the only Asia-based talent intelligence platform, has secured Pre-Series A funding from The Hive Southeast Asia and OSK Ventures International Bhd. The investment will be utilised to service rising global demand for its talent intelligence platform, drive product innovation and expand customer service teams. 
Accendo has been on a fast-paced trajectory since the launch of its cloud-based Talent Intelligence Platform in 2020. Despite the global pandemic, Accendo has demonstrated remarkable growth and managed to sign up over 50 enterprise companies in the region, including Coca-Cola, Axiata, Grab, Maybank and other leading brands.  
The Pre-Series A financing will be used to support Accendo's entry into the next phase of growth, cementing its leadership in Southeast Asia, servicing growing demand from customers and expanding into newer markets. The funds will also be leveraged to increase product innovation, elevate customer success and enhance account management teams. 
"We are thankful for the confidence demonstrated by our investors, The Hive SEA and OSK Ventures, in our company and vision. And we remain energised by the continued trust of our customers and our partners. Together, we believe we can unlock new strategic opportunities to cement our leadership position in talent solutions within Southeast Asia, and expand into newer markets," said Sharma Lachu, Founder and CEO of Accendo Technologies.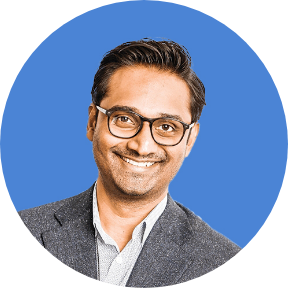 Commenting on the funding, Syed Haizam, Managing Director of The Hive, "We believe Accendo is extremely well poised for rapid expansion, thanks to its clarity of vision and world-class solution. We see immense potential in their SaaS Platform to help address critical customer pain points, and we believe this team has the experience needed to bring these solutions to the global market." 
"We're elated to have Accendo Technologies, with its extensive relationships with customers and partners, and OSK Ventures join us as investment partners in the growth of Accendo. We believe in the potential of Malaysian companies to become global giants, and we believe Accendo to be one of the brightest stars. With this investment, Accendo can now continue to amplify its solution while significantly expanding its market reach. We are excited for the opportunity to help them drive growth through product innovation," said OSK Ventures CEO Amelia Ong. 
The Hive is a seed-stage venture fund based in Palo Alto, California. The Hive applies its entrepreneurial and operational experience to accelerate company building, leveraging data, AI, blockchain, and deep tech to drive disruption and new market opportunities.  
The Hive has also collaborated with several corporations such as GE, Dell/EMC, eBay, and McKesson to co-create start-ups together. In some cases, The Hive is creating a new company to help the corporation build new sources of revenue with a specific market focus, giving them time to market differentiation against its competitors. In other cases, corporations have the technology, data, and other assets that are underutilised, and The Hive helps roll these assets into a newly formed company that realises value from the assets. 
About OSK Ventures International Bhd.
OSK Ventures International ("OSKVI") was established in 2000 and through its subsidiaries, engages in private and public market investments. Within the private markets, OSKVI provides equity and debt capital to companies ranging from commercialised start-ups to late-stage high-growth companies. Focusing on the Southeast Asian markets, OSKVI has a strong track record of investing, nurturing, and divesting companies. The public investment portfolio is a result of the many successful investments that matured out of our private equity arm and provides a perfect complement to the private equity business. OSKVI aims to be investors of choice in their communities and to manage investment activities responsibly to ensure sustainable returns to their shareholders and to make positive contributions to their stakeholders. 
Accendo's Talent Intelligence Platform is helping organisations revolutionise how to attract, assess, align, develop, and retain top talent, both within and outside the company. The company's cloud platform enables organisations to run entire talent journeys, including conducting assessments, obtaining meaningful insights for strategic decision support, and crafting learning journeys and career paths for individual employees. Accendo is reimagining how talent assessments are used through an impactful combination of data science, intelligent analytics, process efficiency, and user experience – headquartered in Kuala Lumpur, Malaysia, the company services leading corporations across a wide cross-section of industries with needs for succession planning, graduate hiring programs, HiPo identification, promotions, recruitment, and talent optimisation. 
Learn more about Accendo: Website | Facebook | YouTube | LinkedIn | Twitter