Rising demand for Accendo's Talent Intelligence Platform indicates the widespread need for innovative solutions to help address core talent management challenges. 
Press release: Kuala Lumpur, February 9, 2023: Accendo Technologies, the only Asia-based talent intelligence platform, today shared several significant company achievements that reflected outstanding momentum in 2022. The company's continued growth and business expansion stem from a record-setting 23 new customers, driven by rising demand for innovative talent solutions that address real HR pain points. The company also shared updates on product growth, expansion of the company's workforce, and introduction of new partnerships. 
Chief among these achievements is Accendo's customer expansion. The company added a record of 23 new customers in 2022 to their existing customer base. This customer growth is indicative of the industry-wide demand for TalentPulse, the company's talent intelligence platform, reinforcing a large unmet gap when it comes to solutions for talent management.  
A key driver of Accendo's forward momentum is the solution capability of TalentPulse. 2022 saw significant new improvements in the product, including upgrades to navigation, and product performance, as well as the introduction of new features and dashboards to provide customers with valuable insights into their talent data. All these elements help to amplify user experience while ensuring that the product remains relevant and competitive in the market.
"Our rapid growth is the result of our dominant position in the HR tech industry and our emergence as the only Asia-based talent intelligence platform. Through our relentless focus on customer success and product innovation, we have become the trusted standard in talent solutions for more than 50 brands," said Sharma Lachu, Founder & CEO of Accendo.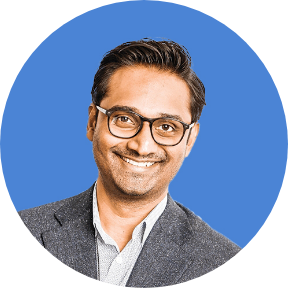 Over the past year, the company has also invested heavily in strengthening various teams to improve overall capabilities. Along with key hires across product leadership, customer success and engineering, new partnerships were established to foster the company's expansion and empower customers in newer markets to benefit from Accendo's solution.   
Accendo now eagerly looks forward to 2023, as it promises to be a thrilling year with significant growth potential across Asia and beyond.   
Accendo's Talent Intelligence Platform is helping organisations revolutionise how to attract, assess, align, develop, and retain top talent, both within and outside the company. The company's cloud platform enables organisations to run entire talent journeys, including conducting assessments, obtaining meaningful insights for strategic decision support, and crafting learning journeys and career paths for individual employees. Accendo is reimagining how talent assessments are used through an impactful combination of data science, intelligent analytics, process efficiency, and user experience – headquartered in Kuala Lumpur, Malaysia, the company services leading corporations across a wide cross-section of industries with needs for succession planning, graduate hiring programs, HiPo identification, promotions, recruitment, and talent optimisation. 
Learn more about Accendo: Website | Facebook | YouTube | LinkedIn | Twitter