A great way to source for great talent is to utilise a talent pool. This article will explore what a talent pool is, why it is important for your business, and how to create and manage your own talent pool.
Research has shown that 35% of executives anticipated talent shortage as the top challenge in today's candidate-driven market. And when times are tough, you've got to be smart.
Companies cannot afford to lose out on top talent simply because they don't have a role that fits. Instead of losing touch, they should try to stay in touch and keep candidates interested.
This means building and maintaining a talent pool.
Sourcing for untapped talents and building a database is a talent pool's essence. Developing and managing one may seem intimidating, but you can turn it into a free-flowing pipeline with the right strategies.
In this article, we will take a dive (pun intended) into the world of talent pools – what, why, who, and how.
Talent acquisition is essential when it comes to running an organisation. Sourcing talent and bringing them on affects how successful the organisation might be in the long run.
When we talk about talent pools, we are referring to a list of engaged candidates who have previously applied for a position at your company. A talent pool is a database of candidate profiles interested in working for you but did not have the chance at the time of application.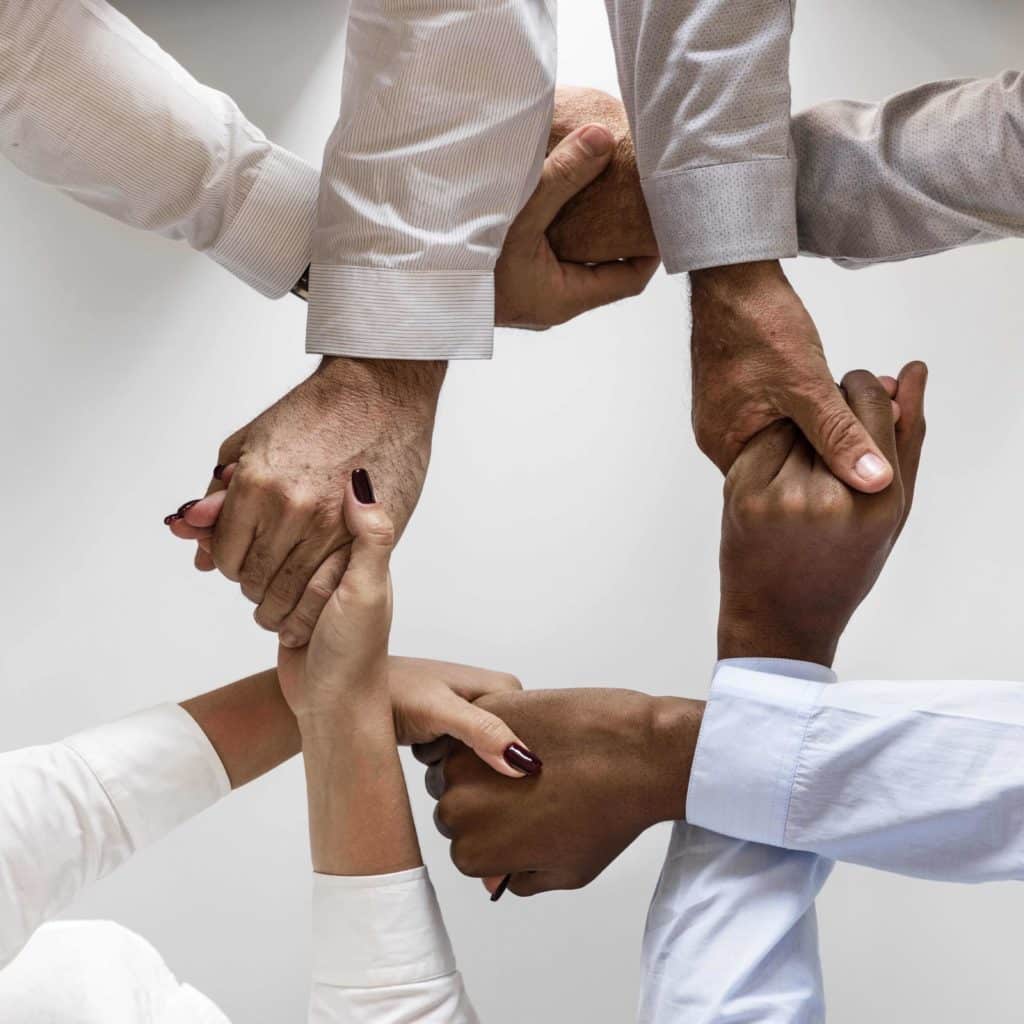 Some companies even have several talent pools, each with its own purpose. For example, one talent pool may be used for potential employees with a specific skill, such as digital marketing, while another might be used for a role like an art team lead. Regardless of the purpose, the people within the talent pool can be highly diverse and include:
Past employees who are no longer with the company

Applicants who made it far in the hiring process but were not selected

Individuals who were recommended by present employees

Interested candidates who have been found on social media

People who have participated in career fairs for the organisation

Retirees, graduates, and freelancers
Remember, every member of the talent pool could be useful in any situation in the future. Now that you understand what a talent pool is all about, we want to share why it is important to have one for your organisation.
Why Build and Manage a Talent Pool?
To make your life easier, of course! When you find yourself faced with a sudden departure in one of your teams, it's good to have a safety net to fall back on.
And that safety net is your talent pool.
Employers of the past used a simple application process – candidates were rejected if they failed to meet the organisation's needs. This can be frustrating for potential candidates and can cause them to lose interest in the organisation. It also means that the organisation would lose touch with candidates who could have been potentially valuable future employees. 
With a talent pool, communication can continue with candidates you have gathered profiles on and use these profiles for hiring and acquisition strategies in the future. It also makes it easier to keep up with trends in the workforce or industry. Having a rich pool of potential candidates to tap into has several benefits: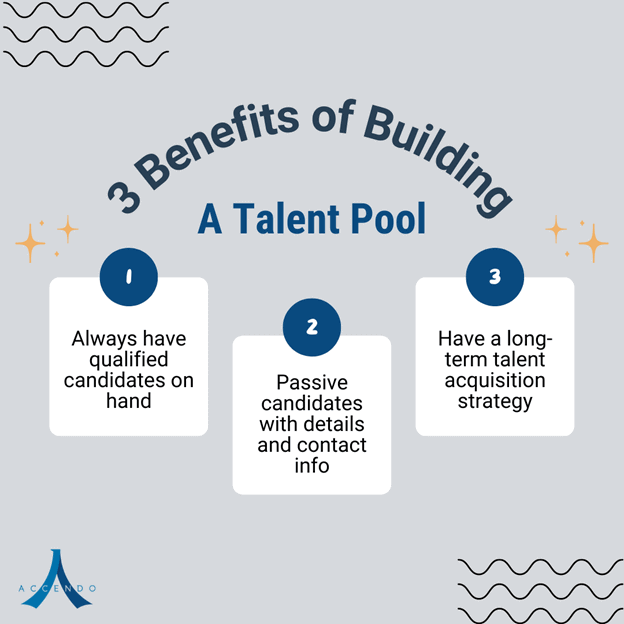 1. Always have qualified candidates on hand
According to a Manpower Group study, 67% of large companies and 56% of medium-sized businesses have difficulty filling roles. But when done right, a talent pool is a great source for qualified candidates.
Imagine recruiting for a role that requires specific expertise. If your organisation needed to hire one right now, chances are you will receive applications from a handful of suitable candidates. Likewise, if you often hire for a similar profile, keeping candidates that didn't make the cut the first time can ease your recruitment process next time.
Ensuring that your applicants enjoy a great candidate experience propels them to keep in touch and perhaps to apply again in the future. It is all the more reason to treat your candidates well.
2. Connect with passive candidates
Passive candidates can be a tough nut to crack. They are usually content in their current roles and are not looking for new opportunities. Thanks to social media, it has become far easier to make the first move and connect.
While passive candidates might not be floating freely in the employment market today, they are still interested in useful and relevant content that may help them with their careers. Companies that provide them with this kind of content may prompt them to generously share their details and contact information with you in return.
Voila, it's a win-win situation!

3. Have a long-term talent acquisition strategy
A study by Robert Walters showed that 55% of employers face increased difficulty in meeting deadlines and client expectations due to talent shortage.
In an ideal world, you'd have a carefully-measured, long-term recruiting plan. Of course, reality holds a different story due to numerous factors, both internal and external. Planning ahead can mitigate against running a business without enough qualified employees.
Therefore, building and maintaining a talent pool is indispensable. It gives you an idea about the positions and profiles you've got covered and the ones you need to work on.
5 Companies That Built Their Talent Pools Right
Now let's take a look at five companies that got it right when it comes to building a talent pool.
Spotify 

Spotify has a talent pool dedicated to students which is a great way to get in touch with people before they enter the job market.

Students interested in hearing about new job opportunities can "join the band". Younger students who are still in primary or high school, and are passionate about coding and curious about the Spotify platform, are encouraged to check out the Spotify for Developers site.

McKinsey

McKinsey has taken an interesting angle on its talent pool when it comes to its former employees.

The McKinsey Alumni Center is a platform to help the firm's global network of former consultants remain engaged with the company, its knowledge, and of each other. It is a great way to keep former employees engaged, in touch with the organisation, and to ensure they think back fondly of the company.

Trivago

Trivago is a German technology company specialising in internet-related products and services in the hotel, lodging, and metasearch fields. It is also a company that has done a great job in terms of its talent pool.

Their entire recruitment approach placed a strong emphasis on what people would like to do rather than only their previous work experience.

PwC

Another company that did a great job with its talent pool is PwC.

The multinational professional services company made a distinction between entry-level candidates and experienced profiles – from the perspective of content and potential job opportunities that made things easier for the company and more exciting for the candidates.

Mercedes

German carmaker Mercedes understood the power of employee referrals and added a cool little feature for people in their talent network – they can share job opportunities with family and friends through social media or email.

Of course, candidates also get to receive relevant communications and updates from the organisation that alerts them of new job opportunities matching their interests.
8 Best Practices on Building and Maintaining a Talent Pool
There is constant pressure on the HR teams who are responsible for sourcing talent and fulfilling those requirements. So, how do you develop and manage a talent pool? For the best results moving forward, here are 8 best practices to keep in mind when building a talent pool.
Practice 1: Add sourced candidates
If you come across interesting candidates who don't fit any of your current open roles during the sourcing process, just add them to your talent pool.
It is also wise to regularly engage with them if you want to keep people interested. One way to do this is to keep them updated on industry news and trends, the latest tech developments in your company, or send them invitations to the events that your company is organising.
Practice 2: Re-engage with unsuccessful candidates
Re-engaging with candidates who have applied to your organisation before but didn't make the cut is another way to fill your talent pool. Applicants who enjoyed a great candidate experience might be more likely to re-apply (as mentioned in the section under benefits of building a talent pool). It is also good to be mindful of these basic 'polite recruitment behaviour':
Keeping candidates updated about the process and next steps

Sticking to the timeframe you communicated

Answering candidate questions as quickly as possible

Giving people feedback about how they did (and if they didn't get the job, tell them why)

Being honest about what candidates can expect from the job and the organisation
If you abide by these basics, there is no reason why unsuccessful candidates wouldn't want to stay in touch and be in your talent pool. Unless they felt that the company wasn't what they were looking for in the first place.
Practice 3: Engage with students and future graduates
Building a talent pool is all about planning ahead. And there is no better way to do so than to engage with students and future graduates.
Not all students look for a full-time gig, but there are some who do work part-time, either for money or to explore what they'd like to do when they graduate. While some may already have a job at hand, many others are still looking for one once they graduate.
Social media may just be what you need. It is a great way to show students and graduates what it's like to work for your company and the culture. Things like internships, graduate programs, and part-time contracts. Until then, you can fill your talent pool with them and engage them with relevant content for those who are just starting their careers.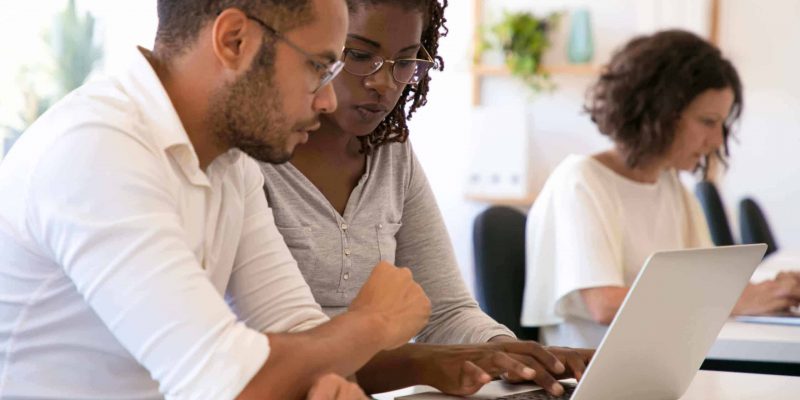 Practice 4: Include internal talent
What do we mean by internal talent? Why, your current employees, of course! After all, you already know what they are capable of, the skills they have, and that they are a cultural fit. As such, they should be the first people you think of when hiring for senior roles.
Keep your current employees informed and updated on the more senior openings. Encourage the managers to let you know if there are employees who have the potential to get promoted. Adding these people to your talent pool means they will always be on top of your mind when it comes to filling senior positions.
Practice 5: Keep candidates interested
Think of the people who are interested in your company but don't have the right experience (yet), those who are on parental leave, or are living abroad.
When it comes to top talent, you can't afford to be fussy. Even if someone is currently on a year-long sabbatical or still in university, if they have an interesting profile and are possibly a good fit with your company culture, you want to have them in your talent pool. Feed them with the right content to keep them interested and reach out to them when they are ready.
Practice 6: Consider past employees
People quit their jobs for a variety of reasons, but being aware and speaking with them before they move on is essential. Exit interviews can give you the necessary details to fill that person's talent pool profile, and provide an option for employees to return if they wished to.
We talked about how you shouldn't forget your current employees. Likewise, you shouldn't forget your former employees, especially when it comes to building and maintaining your talent pool. While they may have left your company, it doesn't mean they're not interested in future opportunities. Even more so if the main reason they left had nothing to do with how much they enjoyed working for you.
Practice 7: Stay engaged with all talent pool members
Now that you have built your talent pool, it's time to manage it by keeping the people in it interested. Share industry news and trends, communicate about the things they have an appreciation for, and keep them engaged with your company. Create personalised content that is tailored to each subgroup to ensure the information shared is relevant, useful, and timely.
After all, not every person in your talent pool is in the same stage of interest. Students and graduates aren't looking for the same kind of information as current or former employees. Here's where creating segmented email lists based on the interests of each particular group of candidates can come in handy.
Practice 8: Regularly look into your talent pool
Having a talent pool is great but only if you use it. It should be the first place you look into when you learn of an open position and make a habit of browsing through your talent pool on a regular basis.
It will help you familiarise yourself with the kind of talent you have in your pool and get the right candidates faster when you need to fill a vacancy. It will also help you identify what talent you're missing and what to focus on bringing into your talent pool database.
The great thing about talent pools is that they can be adjusted to fit your company's size and needs. Companies with high turnover will need a deep talent pool while others may have a smaller one. Remember is to keep your candidates engaged so when you do need to call upon them, they will be more susceptible to accepting your offer. At the same time, it is necessary to review the talent pool at least once every six months to keep the talent pool updated.
Find out more on how to use talent pools to support your succession planning strategies in our next article!