Getting succession planning right involves having a long-term vision of your company and may involve lateral moves, assignments to special projects, leadership within teams, and internal or external development opportunities.
Succession planning is like estate planning. It is an important part of any organisation yet it is often overlooked or a delayed topic of discussion.
Yet, you can't run a business, regardless of its size, without having the talent ready to move into key positions when these positions have been vacated. Even the most successful employers can run off a cliff if they don't have a solid succession plan in place. And a strong management succession plan can increase the value of your business and provide other important benefits.
What is Succession Planning?
Effective succession planning works by assessing employee needs that may arise and creating long-term goals and strategies to manage these gaps. It is a strategy for identifying and developing future leaders at your company, at the top as well as major roles at all levels, when they transition to another role, leave the company, or retire.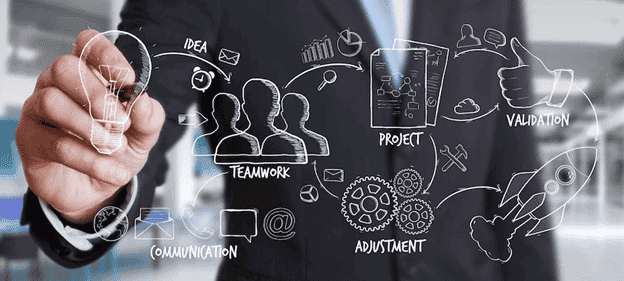 Why Do You Need Succession Planning?
The purpose of succession planning is to make sure a company always has the right leaders in place should an emergency occur.
According to Mary Kelly, CEO of Productive Leaders based in Dallas and co-author of Who Comes Next? Leadership Succession Planning Made Easy (Productive Leaders, 2020), "Many companies don't think about succession planning until someone retires or dies. By then, they will be operating in a crisis situation, which leads to poor decisions."
Furthermore, KPMG conducted a global survey of 2,300 directors that showed only 14% of them had a detailed Board succession plan. You may not be able to anticipate when an emergency will strike but you can prepare for what needs to be addressed should one happen.
Succession Planning: Best Practices
Regardless of the size or stage of your business, there will always be staff who will leave the company for other prospects, move to other departments, or take on new leadership roles. Having a succession plan in place ensures you will be ready for these changes. We've identified five crucial best practices for succession planning that you should follow:
| | |
| --- | --- |
| Draft a succession plan | Establishing succession planning is no easy feat, especially when it comes to installing a new process within your organisation.  |
| Identify succession roles | Once you understand your succession goals, identify the critical roles that will be the focus of succession planning. These can then be added to your succession plan. |
| Identify possible successors | Identify high potential employees using a comprehensive approach that includes both objective insights and qualitative perspectives.  |
| Gather and integrate insights | Once the possible successors have been identified, their development gaps should be reviewed and integrated into their personal development plans. |
| Continued commitment | For succession planning to be successful, there needs to be commitment from leadership, HR, and employees to ensure that the process is followed through. |
How to Get Succession Planning Right with the Right Tool
Succession planning helps to identify and develop the next generation of leaders to ensure business and strategy continuity. Using a combination of talent assessment tools can speed up the talent identification process and deliver quicker, cost effective, and more accurate results. 
Defining what good looks like
Creating a job description, aligning the technical skills, and matching the qualifications already get half the job done for you. The other half is thinking about the business direction, what skills are required for current needs, and what would be necessary for the future.
The right succession planning tool can help you to identify and benchmark existing roles against a list of job profiles classified by industry, job family, and job level.
Evaluate the skills required for each job profile and the proficiency levels that would best suit the role and seamlessly integrate them into your job profiling.
Manage role customisation by leveraging the role management framework to configure the roles based on your business needs. Expertise, data, and technology will go into ensuring business success today, tomorrow, and in the future.
Choosing the right assessment tools
It is no longer sufficient to manage the pipeline for senior leadership and business critical roles only. What you need is a well-defined succession plan which starts with a holistic talent management plan and a combination of the three components below.
When assessing talents through a holistic lens, one has to remember that talents are made up of unique behaviours, motivations, and demographics. At the same time, organisations expect them to be capable leaders, technically sound, agile, and culturally aligned. In order for them to identify these talents, the trifecta above breaks talent complexity down into:
Behavioural preferences

, where talents are measured using psychometrics

Behaviour in action

, where behaviours are validated through real life business and leadership simulations

Behaviour in context

, where critical behaviours are captured to uncover unique strengths and gaps through interviews, case studies, and presentations
With these in mind, organisations are able to find the best-fit talents for their business strategy.
Another method of approaching talent identification is to use a multidimensional model (above) – a quadrant of four components:
Leadership

, where organisations identify leaders based on the right behaviours to drive the business towards the envisioned direction

Agility

, where organisations identify leaders whom they can accelerate, especially in a high-demand environment

Technical

, where capable leaders are required to have domain expertise to be effective in their roles

Cultural Fit

, where talents who are aligned to the organisation's values are likely to be more engaged and productive at work
Analyse consolidated reports and talent analytics
Real-time dashboards can provide detailed and comprehensive reports of a talent's profile. The reports help to identify group trends and insights from consolidated data for decision making, as well as understanding the fit for role and culture of the team.
Creating a culture of learning and development
Succession planning and learning and development are natural allies as they share a vital and fundamental objective – getting the right skills in the right place. With the right succession planning tool, you can build and track development plans for your employees by creating personalised Individual Development Plans (IDP) for each employee.
This will allow you to:
Tailor development plans for current and succession roles based on predicted role fit.

View completion status and track the progress of each employee's development journey.

Evaluate gaps that need to be filled for each employee's aspired or succession roles.

Include development suggestions for leadership and functional/technical competencies.

Enable employees, managers, and HR to track and update the development progress.

Integrate with existing learning content and learning management systems.
Previously, we may have sent people on external leadership courses without visible ROI. With the right succession planning tools and software, we can now be so much more targeted about the specific leadership competencies we need to develop in each individual and build them into their day-to-day work.