Retain employees longer and save on cost to hire with great internal mobility
Using The Accendo Talent Framework, you can easily select existing benchmarked roles and tweak it to contextualize to your needs
Ready-to-use job profiles spanning industry specific and general corporate functions across all levels
Libraries covering over 16 industries that are continually updated to reflect current job markets
Competencies with varying proficiencies mapped to the job profile
Years of research combing qualitative and quantitative reviews to ensure validity and reliability of content
Key Features In TalentPulse HiPo Identification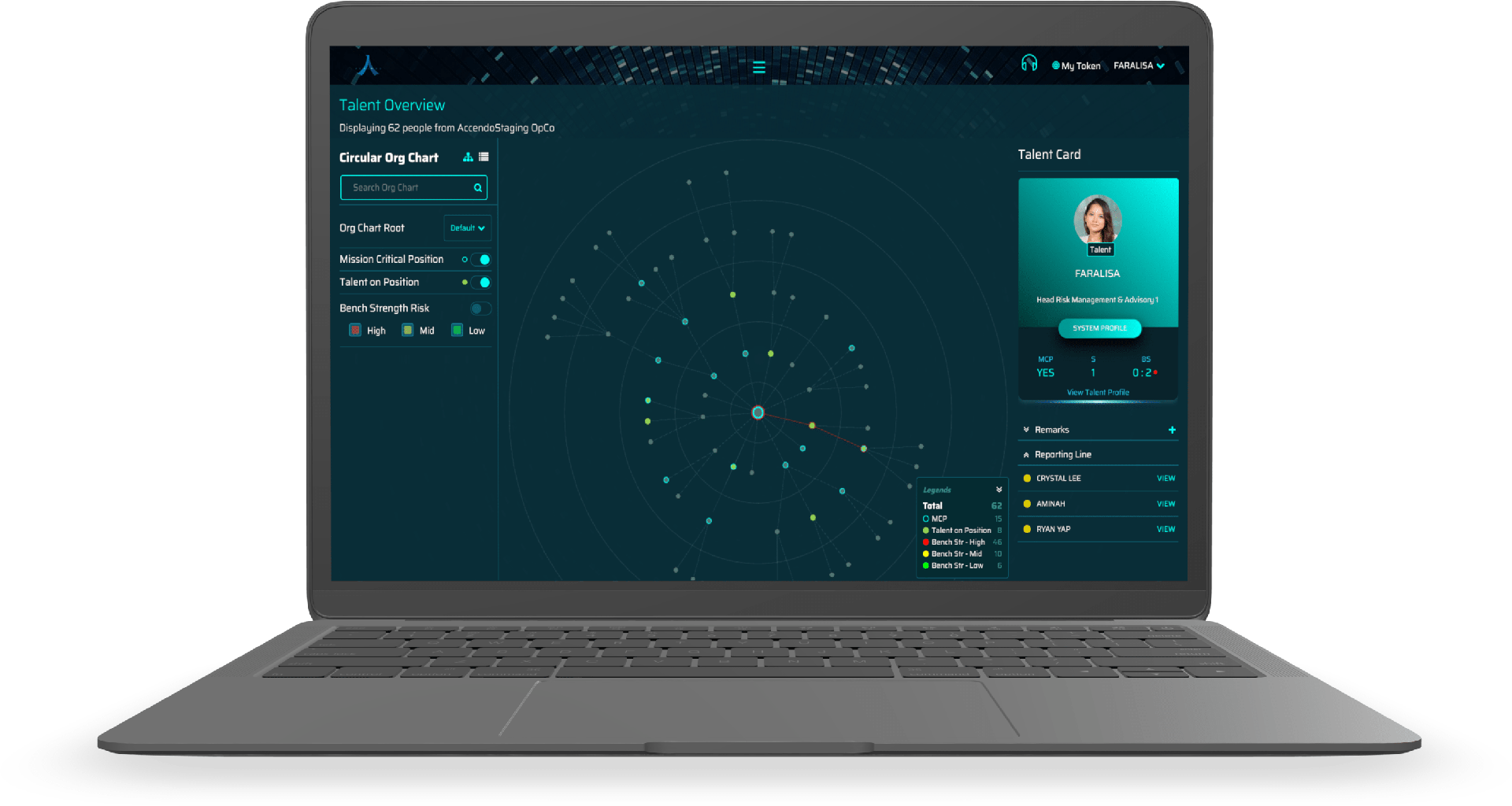 Begin HiPo identification by understanding what different data says about your talent. Slice and dice data sets to get to know the talent composition of your HiPo's.
Assess HiPo's with multiple lenses to gain in-depth insights on their strengths and areas of development. Our library of talent assessment tools measure preferences, behavior at work and contextualizing ability.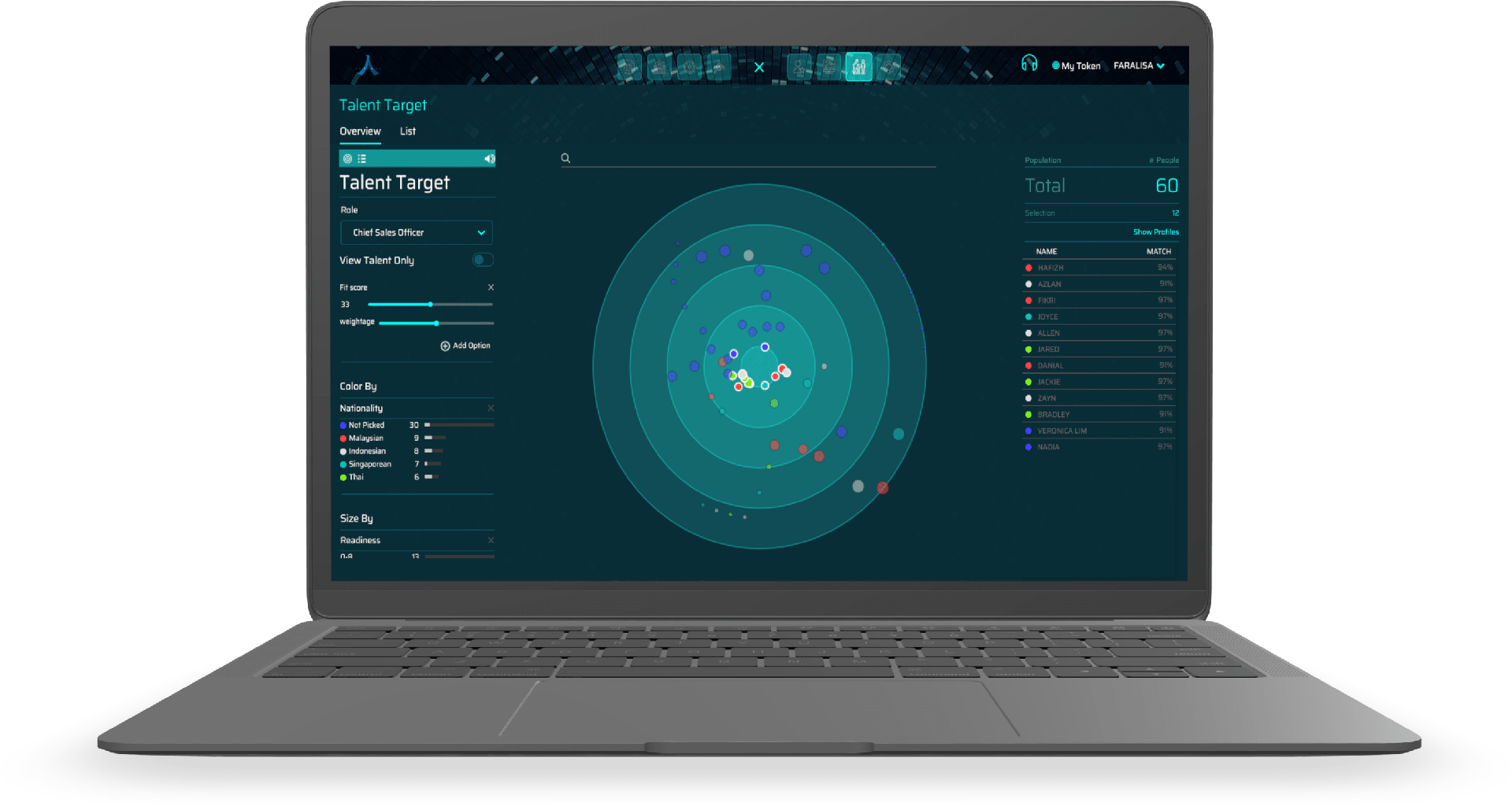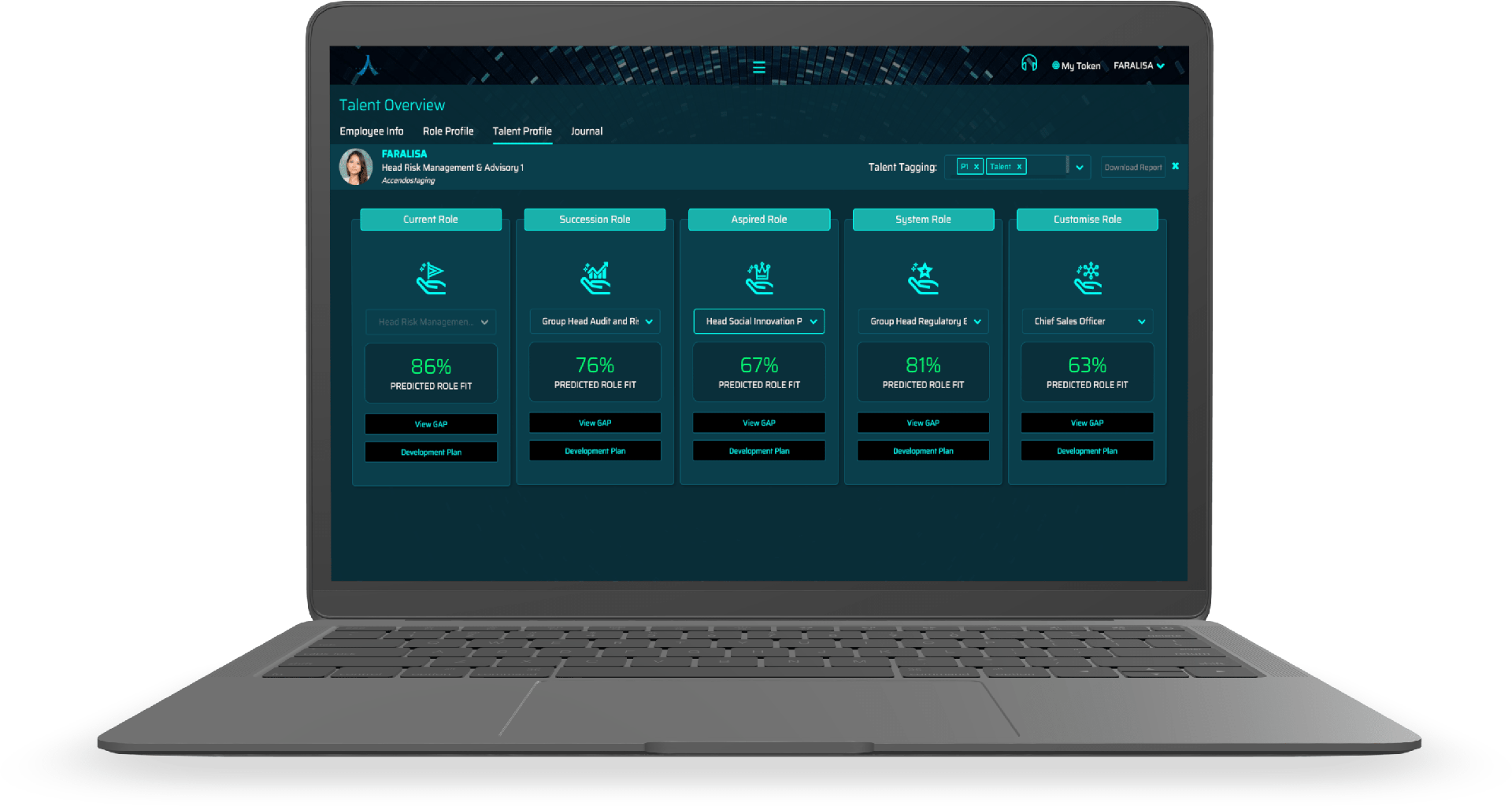 Build personalized learning journey's to ensure guided development and high retention rates. Connect with relevant learning references based on individuals strengths and gaps to ensure maximum learning ROI.
Overview Of Accendo's Approach
Aligning Business Needs To Talent Supply
Know what good looks like with globally benchmarked success profiles
Connecting business/skill demands with talent supply
Tune Into The Voice Of Talents
Centralized talent information such as aspiration, mobility needs and desire
Align decisions to talents' aspirations
Consolidated view of talents' capabilities for multiple roles
Talent readiness for mobility to different roles
Recommend personalized development journey based on career path