Identify and retain your best talents that bring 2-3 times more value than regular employees.
Using The Accendo Talent Framework, you can easily select existing benchmarked roles and tweak it to contextualize to your needs
Ready-to-use job profiles spanning industry specific and general corporate functions across all levels
Libraries covering over 16 industries that are continually updated to reflect current job markets
Competencies with varying proficiencies mapped to the job profile
Years of research combing qualitative and quantitative reviews to ensure validity and reliability of content
Selecting The Right Benchmark Is Critical Because
Getting It

RIGHT

Enables:
Development Programs
Hiring
Promotion Exercises
Remuneration
Workforce Planning
Job Design
Getting It

WRONG

Leads To:
Assigning the Wrong Capabilities to Critical Roles
Placing the Wrong People in Critical Roles
Key Features In TalentPulse HiPo Identification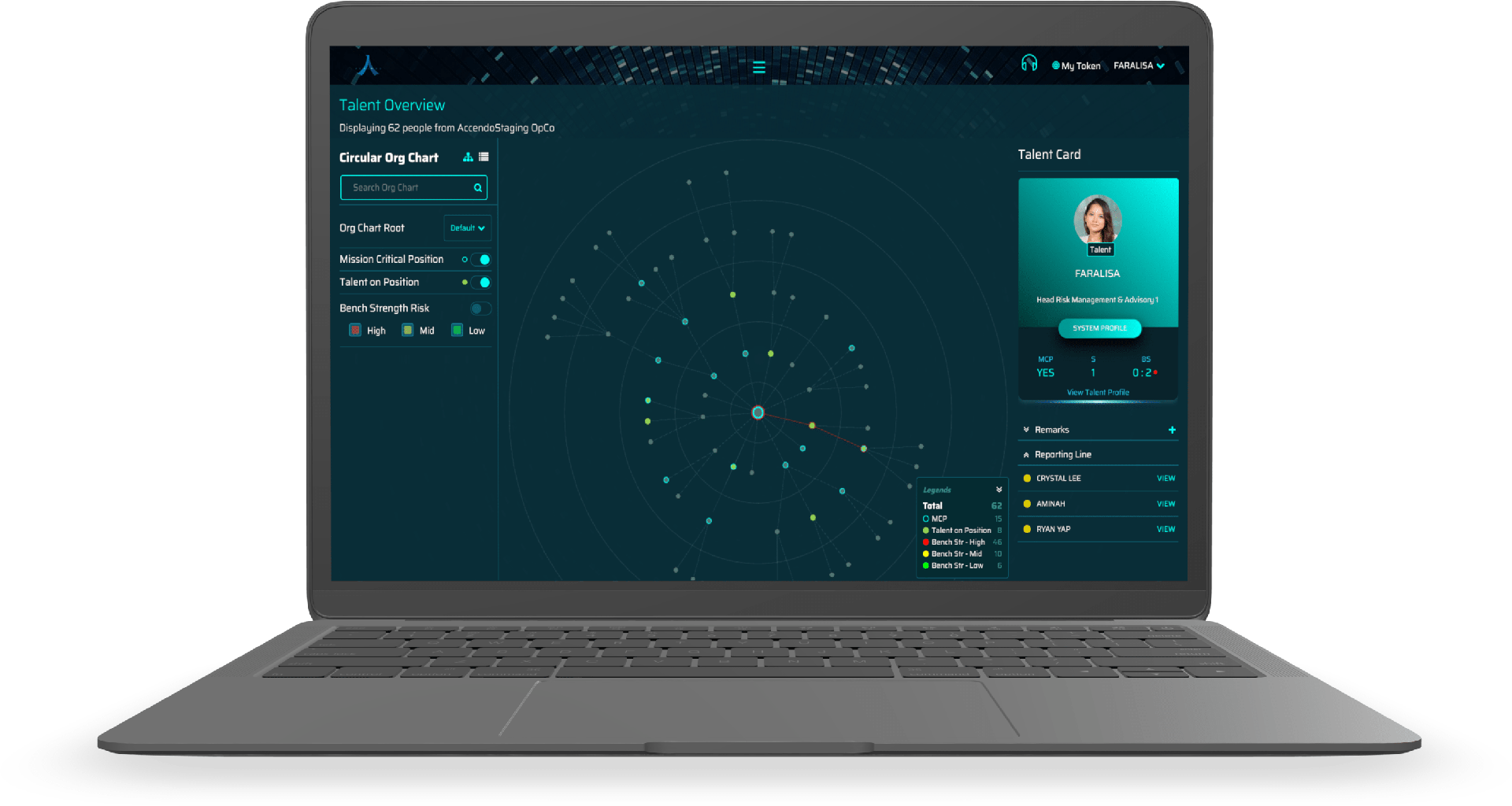 Begin HiPo identification by understanding what different data says about your talent. Slice and dice data sets to get to know the talent composition of your HiPo's.
Assess HiPo's with multiple lenses to gain in-depth insights on their strengths and areas of development. Our library of talent assessment tools measure preferences, behavior at work and contextualizing ability.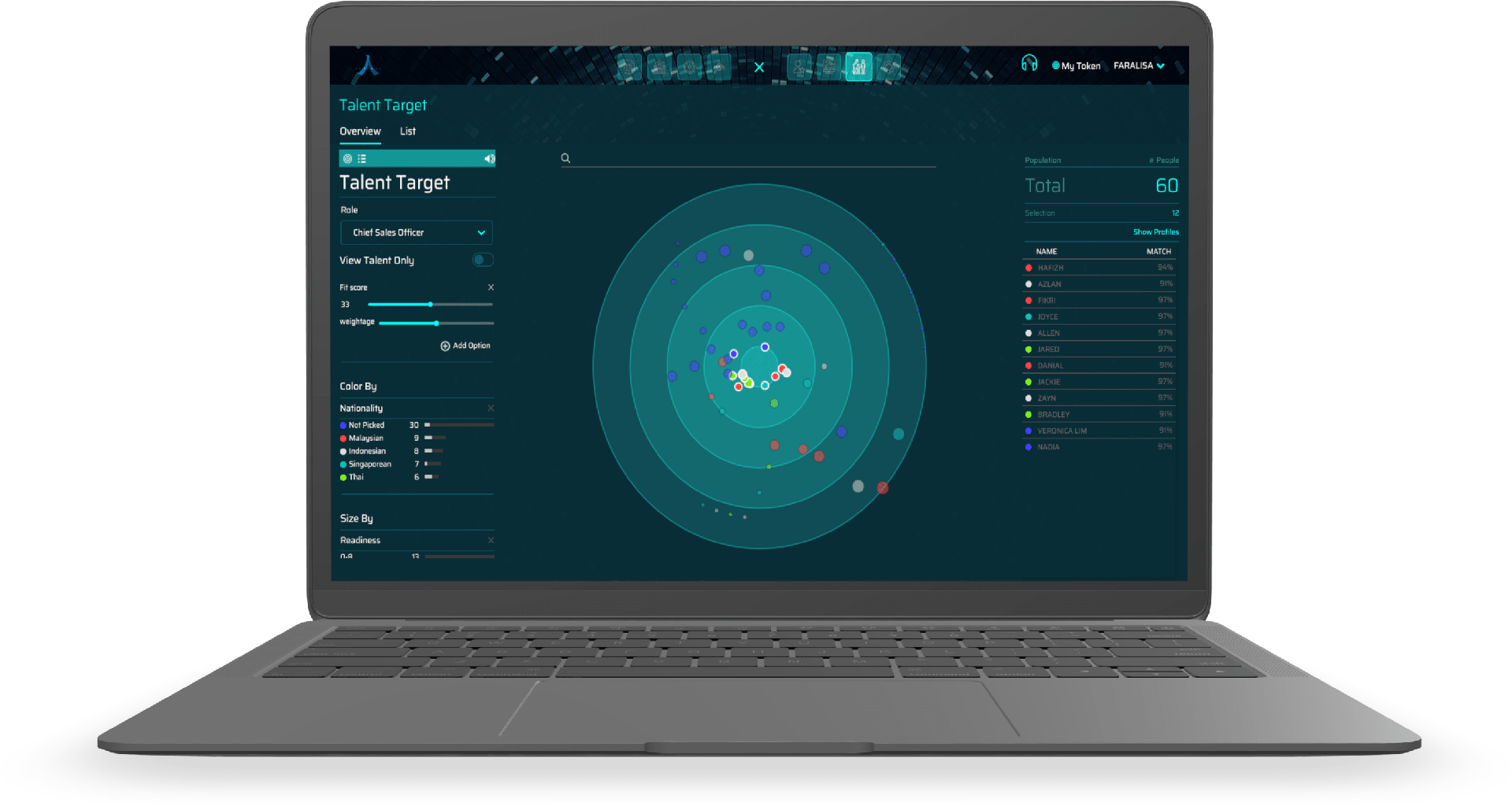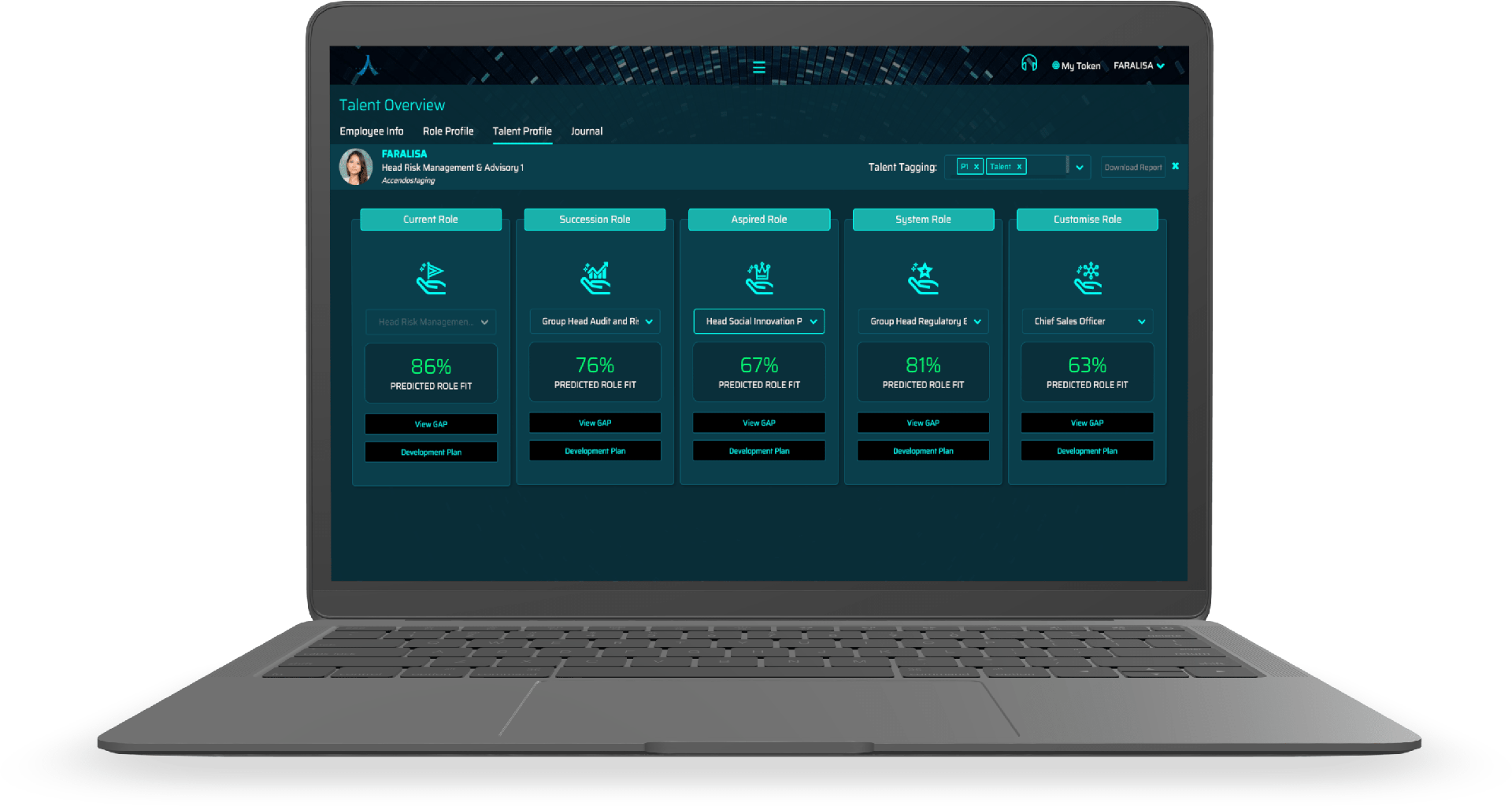 Build personalized learning journey's to ensure guided development and high retention rates. Connect with relevant learning references based on individuals strengths and gaps to ensure maximum learning ROI.
Overview Of Our Approach With You​
Setting Up The Platform For You
Mapping assessment tools to your competencies
Uploading your organizational chart
Building of structured interviews
Establishing Success Profiles and Technical Competencies
Conduct role management exercises with you using Accendo Talent framework 
Filter High Potential Talents Against The Framework
Assess talents against leadership, agility and cultural fit
Gap Analysis Of The Individual And The Group
Combine assessment data with feedback from face-to-face interviews
Analysis of development needs for the individual and the group
Provide Development Recommendation
Development recommendations for individuals and as a group
High Potentials Can Be Determined Instantly With Our Dashboard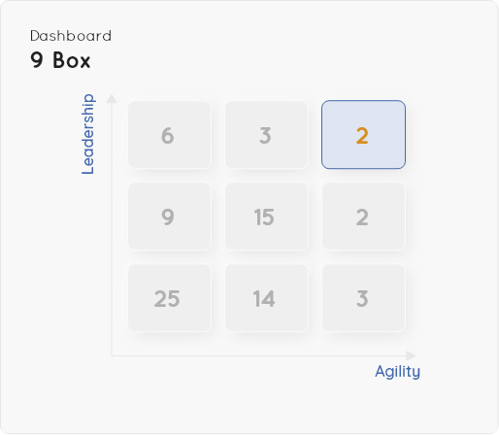 Identify high potential talents using our dynamic 9-box chart
Easily customize the elements of the axes based on what high potential means to you
Once the list is narrowed down, high potential talents will be selected for development