Succession Planning For 2021 and Beyond
A Leadership Pipeline For The New Business Environment
Date: Tuesday, 10th January 2021
In this session we covered:
2021 pushed organizations to find an alignment between HR's agenda and business expectations. Those businesses that thrived in 2021 managed o build "antifragility".  Good leaders simplified 3 things for their employee's namely technological advancement, increased business complexities, and constant changes
On the other hand, changes that will mostly impact succession planning in 2021 will be transforming jobs and success profiles, shortening skill shell life, and evolving work policies and practices.
Finally, key processes that companies will need to adopt for succession planning in 2021 and beyond will be fluid succession planning, 24/7 talent availability and future-looking career pathing.
Ishita Bandyopadhyay
Managing Director, Aon's Assessment Solutions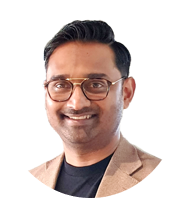 Sharma Lachu
Chief Executive Officer of Accendo Technologies
The Best

Companies Run Their Succession Planning Programs with Us