Talent assessment tools are an essential part of HR's toolkit. These tools provide a robust mechanism for talent measurement, which can then be used to align talent with business strategy. However, talent assessment tool selection poses some key challenges to HR teams. First, there are just many options out there, with each tool having its strength and best fit. This makes the task for HR harder because now you need to research each tool, evaluate fit, negotiate prices, finalize agreements, onboard the solution, get trained on the tool and the report, track invoices, and top-ups, etc. Which is a lot of work when we already have so much to deal with. Second, finding a combination of assessment tools that can provide a robust enough measure to which talent decisions can be taken confidently. Talent decisions require a view that is holistic on candidates to be able to minimize bad hires and avoid wrong promotions. The process of stacking together assessments can be tedious and requires great expertise. Third, after solidifying the right combination and assessing, HR's time is spent drawing connections between the different assessment data to be able to tell a coherent story. This is not only time-consuming and labor-intensive but the manual process leaves room for interpretation error potentially leading to wrong talent decisions. These challenges are why an assessment marketplace becomes an HR savior in the area of talent assessments.
Much like Airbnb aggregates property rentals, an assessment marketplace brings together various types of assessments and gives HR teams the liberty to choose assessments based on their measurement needs, assessment purpose, and budgets. Larger organizations have found it tough in the past to manage their assessment process, results, and contracts when using more than 1 tool. HR teams that have used assessment marketplaces typically experience 4 key benefits; 1) greater visibility on talents as they are assessed more holistically 2) greater control over HR expenditure 3) process efficiency in acquisition and talent management 4) a reduction in manpower effort
To find the right assessment marketplace, HR needs to look for 3 key features to be present:
A choice of assessments
A holistic approach to measurement
Data consolidation capability
1. A Choice Of Assessments
Talent assessments today vary by many factors such as measurement outcome, candidate experience, job levels, etc hence it becomes beneficial to HR to have a marketplace in which choices of assessment tools are available. This allows HR to very quickly set up testing for any purpose they may have instead of needing to start a new search and purchase process each time. Here are some examples of varying testing scenarios in which having an assessment marketplace would help tremendously.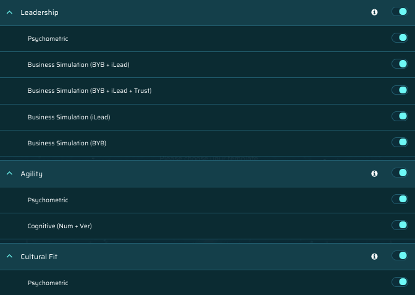 Varying measurement criteria: Many projects call for measuring different criteria or measuring a combination of criteria. Criteria influencing talent decisions include leadership potential, agility, cultural alignment, engagement, technical competence, digital readiness, sales proficiency, and such. Each of these criteria of measurement requires different tools and trying to measure a combination of criteria such as a person's leadership potential, agility, and cultural alignment concurrently requires an assessment marketplace.
Varying candidate experience: HR teams serve a wide variety of audiences and therefore need to always be prepared to create different candidate experiences. An assessment marketplace creates the perfect opportunity to do this as it houses the more traditional psychometrics for more serious candidate experiences, game-based assessments for more engaging and exciting candidate experience, and simulations for more immersive experiences.
Varying job levels: One of the toughest challenges in assessment management is building and maintaining a process across multiple job levels. Large organizations tend to have assessment processes across as many as 7 – 8 job levels, from graduate-level hiring to C-Suite testing. HR's role in this process is to ensure assessments meet the appropriate level of measurement for each of these levels whilst having a central management platform. The assessment marketplace ensures this happens in one central location.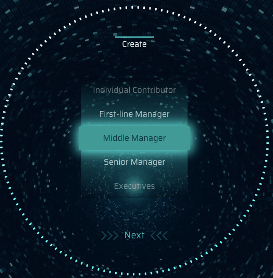 2. A Holistic Approach To Measurement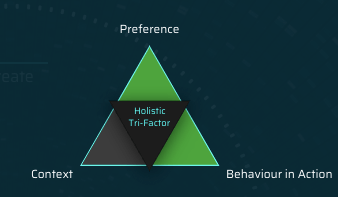 An assessment marketplace provides a holistic way to measure talents by taking into account different lenses made possible by combining multiple types of assessments. These lenses give HR true insights into the gaps and strengths of an employee, empowering HR to make more accurate talent decisions. Talent acquisition can make use of the marketplace measures by improving hiring accuracy thereby increasing speed to performance. Talent management, on the other hand, can make better promotional decisions, increase employee movements within the organization, and plan for hyper-personalized development programs.
The approach in the Accendo assessment marketplace is to view talents, internal and external via a Holistic Tri-Factor under 3 lenses; preference, behavior in action, and context. By combining multiple assessment tools, the holistic tri-factor can provide companies with in-depth details about a person's personal preference, their ability to display that preference at work, and how well they can contextualize that preference in your organization. This method of assessment and measurement truly investigates a person's competency proficiency and provides a complete picture. For example, if a candidate has shown a natural preference toward Strategic Thinking (preference assessed through psychometrics), can she display Strategic Thinking in a work environment (behavior in action assessed through simulations). And lastly, will she be able to apply Strategic Thinking in your organization (context assessed through a Video Interview). This then completes her measure against the holistic tri-factor.
3. Data Consolidation Capability
Having a central location to manage assessments and a framework to view candidates more holistically is only one of the problems solved. The biggest challenges HR still faces when dealing with multiple tools and measures is bringing together data points collected easily, yet still makes sense without redundancy. This is where the feature of data consolidation in an assessment marketplace plays a big role. A good data consolidation feature brings together interpretations of talent assessment scores to create a coherent story to help make talent decisions.
This feature of an assessment marketplace also helps HR create a larger buy-in from the business for using talent assessments. Traditionally, talent assessment data remains unconnected and incoherent, and therefore businesses find it hard to interpret this themselves, and therefore they usually fall back to gut-feel.
With consolidated data that offers a business manager the full picture, while highlighting blind spots, they start understanding the value of talent assessments and start supporting HR in the talent process.
Much like how Airbnb gives consumers flexibility in choosing from a variety of rental properties suitable to their needs all in one place by aggregating information. An assessment marketplace gives HR flexibility and adaptability by containing multiple types of assessments; it sharpens HR's eyesight by having a holistic view of talent and it gains business buy-in by providing consolidated reports.