Struggling to attract top-quality graduates to your business? Join us as we dive deep into what makes a great graduate recruitment strategy, analyse the key challenges facing businesses right now, and how to create an effective graduate recruitment strategy that works.
The class of 2009 had the Great Recession. The class of 2020 had the unfortunate privilege of having their lessons upended by the pandemic. While most organisations have some form of graduate recruitment strategy, the COVID-19 pandemic caused graduate recruitment to become more challenging on both sides of the fence.
An estimate by Forbes stated that over the next 10 years, 1 in 5 Baby Boomers will retire. By 2025, Gen Z is expected to make up 27% of the global workforce. Those skills will need to be replaced. How would you set up your internal workforce to replace those skill gaps?
The answer lies in building a sustainable graduate recruitment strategy.
Struggling to attract top-quality graduates to your business? Join us as we dive deep into what makes a great graduate recruitment strategy, analyse the key challenges facing businesses now, and how to create an effective graduate recruitment strategy that works.
The 3 Key Challenges in Graduate Recruitment

5 Reasons Why Companies Recruit Graduates

What is a Graduate Recruitment Strategy?

How to Create a Graduate Recruitment Strategy That Works?

Recruit Graduates and Nurture Future Leaders with Accendo's Graduate Programme
The 3 Key Challenges in Graduate Recruitment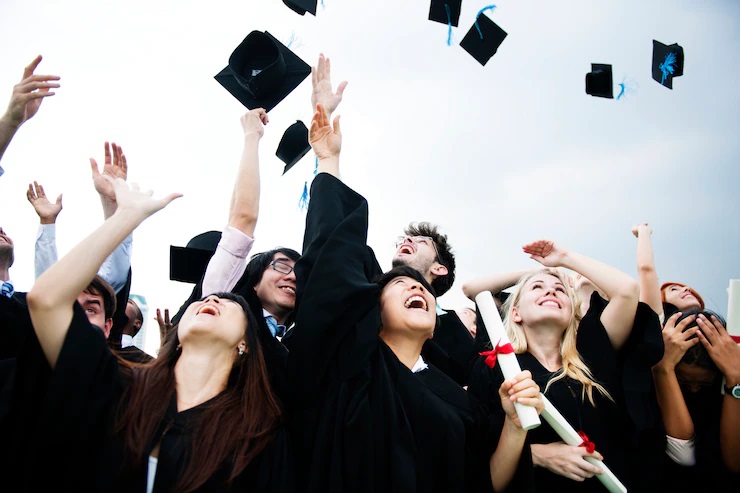 Did you know that 25% of graduate employees quit their first job within the first year of employment? Of course, many are just starting their career so naturally, they will have less experience compared to a senior candidate.
But that means it's crucial that you tailor your experience to accommodate the graduates' experience levels and focus on the life experience they had outside of a professional environment. Let's begin by understanding the challenges in order to overcome them.
Before the pandemic, organisations have identified and worked with graduate talent in person. University roadshows, graduate events, and career fairs were commonplace, with companies vying to get 5 minutes in front of a cohort of keen young professionals.
The pandemic put a halt to that and the new normal meant that events today are restricted to small numbers or are sometimes played out virtually. This resulted in a decrease in graduates seeking work and meant that you now have to (and more than ever) effectively identify and engage with the best talent you can find on the market. 
Like many things in 2022 and beyond, this will have to be done with the generation of graduates living and breathing social media, digital technology, and instant access to information.
The screening process gave graduates their first glimpse behind the corporate curtain and helped set their expectations. Assessment centres and face-to-face interviews were once used to assess skills, attitudes, values, and commitment of the graduates joining the workforce.
Today, assessment tools, such as online pre-employment tests, game-based assessments, and psychometric tests, are on the rise. These tools enabled companies to immediately start testing real-life aptitude and behaviours.
As a result, only the best candidates would be given in-person interviews, allowing recruiters to understand whether a graduate is the right fit and whether the business provides the right environment for the graduate to grow.
3. Retaining Graduate Talent
Prior to COVID-19, graduate retention was a real problem for many companies. Nearly a quarter of graduates dropped out within their first year and businesses began to rethink their retention strategies. But why are graduates leaving in the first place? Two reasons come to mind:
They don't feel their values match that of their new employer

The job they were given isn't the job they got
Understandably, it can be difficult to match the cultural fit between a graduate and you, especially in a remote setting. And with many employees wanting remote working arrangements as a perk today, making employees feel part of it has never been easier for businesses to apply.
What is a Graduate Recruitment Strategy?
A graduate recruitment strategy is used to capture the attention of young talented graduates and inspire them to apply for a position within your company. Graduates have neither the prior knowledge nor experience of applying for roles, and are looking for different things compared to a seasoned candidate.
It is worth noting that the dynamics of the new generation will play a role in your graduate recruitment strategy. Each part of your graduate recruitment process will be inspired by your graduate recruitment strategy. Think of the strategy as the core style and direction of the recruitment, and the process as the execution of it.
How to improve your graduate recruitment strategy?
There may be challenges, but there are also ways to stay ahead of the competition. Here are 5 ways to improve your recruitment strategy, from sourcing right through to retention.
1. A long-term digital approach
The rise of digital technology and social media today are enabling brands to leverage their digital platforms and engage with future hires.
Graduates aren't likely to be on standard professional platforms like LinkedIn, so you need to target non-professional platforms such as Facebook, Instagram, and TikTok. This generation is the most engaged with digital technology in history; they are not simply users of the internet, they have grown up with it.
2. Virtual engagement events
Working with universities and colleges to create engaging and valuable virtual events is vital in today's graduate space.
Most universities have virtual event calendars as a substitute for traditional career fairs. Your investment in good cameras and sound equipment, company branding, and virtual presenting training will give you an opportunity to make a great and lasting impression.
You could also take advantage of running your own virtual events for graduates. Webinars and conferences on exciting topics can help position your company as the workplace of choice.
3. Future-proof graduate expectations
Once you have engaged with the graduates, you will need them to apply formally. A critical reason graduates leaves their roles early is because the job doesn't match their expectations.
You need to ensure the graduate job specs are up to date and detail exactly how you will operate in the post-pandemic world. Focus on updating:
The skills that graduates will need when working remotely

The expectations for the number of days in the office versus from home

How the graduate networking will change

The expected progression route from a graduate role

Realistic expectations and/or opportunities for travel, social, and charity events
At the end of the day, you want to get the right graduates applying for your roles. Being honest and transparent upfront about the new normal will save uncomfortable discussions down the road.
4. Start screening smarter
Let's get one thing straight – resumes are likely a thing of the past. It is perhaps the most relevant for the graduate market where their career history is minimal.
The pandemic has removed the opportunity to run assessment centres or conduct face-to-face interviews. Businesses today need to find smarter ways to assess their candidates' skills. Fret not, there is a solution!
Online assessment tools are the way forward. These tests cover everything from behavioural assessments to technical and soft skills in leadership and management. It also allows you to use the limited in-person interviews to focus on other aspects of a hire.
Given that graduate recruitment is all about investing in a person's growth, you can then focus all that time on understanding who the candidate is, their motivations, career aspirations, and values.
5. Develop a strong remote culture
In a world where remote working is the norm, the great culture you once fostered in the office now needs to extend to the remote environment.
This starts with your ways of working. Make sure your employees feel as engaged and enthusiastic in their work as they did in the office. It also means creating an environment where people can still collaborate freely while feeling empowered to make decisions from home.
Organising team building activities, networking, or mentorship events when working remotely can help to bring people together. Actively plan and manage the support you give to your teams. The opportunity for coffee breaks and watercooler chats don't exist in remote work so regular check-ins and catch-ups need to be scheduled.
These Malaysian Employers Did It Right!
Here are 3 leading employers in Malaysia that have built their own structured graduate programmes. Upon completion of all programmes, graduates will be placed in a business unit and function that best suit their strengths, capabilities, and career aspirations.
Did you know that 40% of Nestlé's global executive board members joined the company as graduates?
Their careers began via the Nestlé Management Trainee Programme, a two-year comprehensive leadership and development programme for young professionals positioned in strategic functions across the organisation.
The programme aims to ensure the organisation is equipped with high performing individuals groomed to be future leaders of Nestlé.
The bank promises fresh graduates to stay "Here for good". They're not wrong. Graduates are offered two main programmes:
International Graduate Programme (IGP)

– a programme that runs between 12 and 24 months where graduates are rotated through six different functions.

Fast Track Programme

– an accelerated programme that runs for 12 months and aims to nurture and develop their capabilities to become world-class bankers.
Graduates will also be given intensive and extensive classroom and on-the-job training throughout the programmes, and assigned a number of projects with ownership, real deadlines, and accountability.
Celcom grooms and develops its young graduates through its Celcom Axiata Management Trainee Programme (CAMT). The purpose is to identify young talented individuals who can lead and take the Celcom business to new heights.
Once selected, these graduates will embark on an 18-month programme designed to give talent exposure to the core of the business from their first day of work. The CAMT is divided into 3 stages, each running for a six-month period on a rotation basis:
Sales strategy

Brand management/device marketing

Digital technology
The management trainees will learn more about the function while in a specific role and working on a project with real responsibilities, deadlines, and KPIs. They will also participate in learning workshops, CSR projects, and a mentorship programme.
How to Create a Graduate Recruitment Strategy That Stands Out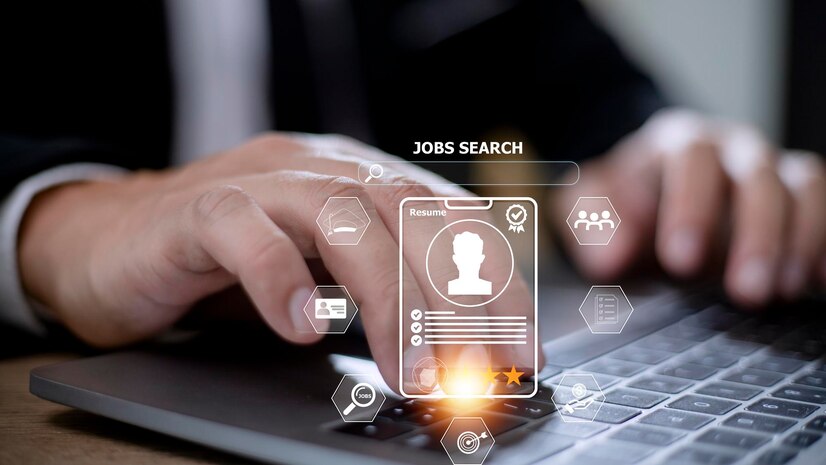 So, how can you attract graduates and get them to apply for positions within your company? Here are eight steps that can get you started!
Know what new graduates want from work
When it comes to the new generation, here are a few key professional priorities that the Gen Z graduates are looking for:
A solid career trajectory

Work-life balance

Mental health support

A great work culture
For Gen Z, work is not just a means to make ends meet. It is also an experience. If you can demonstrate that your company provides these as well as the opportunities for learning and development, you will immediately have the upper hand!
Connect with local universities and colleges
One of the best places to find graduate recruits is at its source – universities and colleges. 
Establishing relationships with local universities and colleges can help you access graduate talent. Many universities have career counsellors and advisors who are always on the lookout for opportunities for their students and graduates entering the workforce. They are also the ones who are likely to run career fairs at their institution.
Top talent doesn't only exist at affluent universities, so remember to look beyond the 'best schools' when doing your search. All kinds of institutions can point you in the right direction for high quality candidates.
Craft your job descriptions to excite graduates
When it comes to writing an exciting job description, there is a key formula to follow:
Use highly relevant job titles

Highlight the exciting perks

Provide succinct job summaries

Use easy-to-understand language

Be transparent
Make sure the job ad stands out the moment an applicant spots it. Graduates who have applied for your role have applied already for dozens of others. You want to make sure your key selling points for the job role are clear, concise, and get people excited at the thought of working for your company.
Start your search by posting your job ad where your target audience is really looking. Covering all the basics of a job posting website is well and good, but you also need to get a little more creative with the platforms that they will use, and these include:
Job boards

Social media 

University notice boards

Your company's career page
Graduates today are part of the first generation to grow up with technology as the norm. Hence, reaching out to them where they are should be a big part of your strategy and make sure your job postings are there.
Design your interview process for graduates
When engaging with graduates, your interview process is going to look very different to that of someone with a few years of experience or a C-level executive. All you need are two steps:
Consider interview rounds and team members

–  Gauge the number of interviews you need by the size of your organisation. You don't want to overwhelm your candidates with a panel-style interview process.

Prepare a list of non-technical questions

– Graduates have no prior work experience. This means you will need to learn about what skills they have and if they have the drive and determination to fill the role.
Graduates are just starting their career journey in a specific field, so it's important to change the process to suit their experience. The last thing you want to do is to ask extremely technical questions and make them feel like a fish out of water!
Tasks can be an essential part of the screening process. They are also a great way to identify a candidate's skills, especially when they don't have any prior experience. This is an example for a Junior Content Marketing Coordinator:
Content marketing requires a lot of writing. Creating a task for your final candidates can help to define the strongest writer. At the same time, you want to make sure that your candidate can nail your tone of voice while effectively communicating what they have to say.
Remember, you are not looking for perfection but potential and passion. You can train them up to be everything you need and more.
When your new graduate starts achieving goals in their new role, it might be a good time to ask for referrals. Who better to talk to other graduates or students than a recent graduate themselves? They likely have friends or acquaintances who will soon be entering the workforce.
If you can get them to advocate for your company, their influence could be valuable. Remember to offer an incentivised referral programme for the best results!
Recruit Graduates and Nurture Future Leaders with Accendo's Graduate Program Suite
In this era of talent wars, HR teams and leaders need to use all the resources available to help with the current and future business needs. Organisations with the right structure can help them flourish and turn them into a great source of raw and untapped talent. Need help with your graduate recruitment? We can assist you!
Find out more about our Graduate Program Suite on how to nurture young talents and build a ready pipeline of future leaders from the ground up. Or, reach out to our team by sending an email to [email protected] with your name, mobile number, and a good time to call back – one of our solutions experts will be in touch.